Time and Nature Wall Art with Clock (51 x 28 Inches)
₹ 5,687.00
₹ 7,564.00
-25% OFF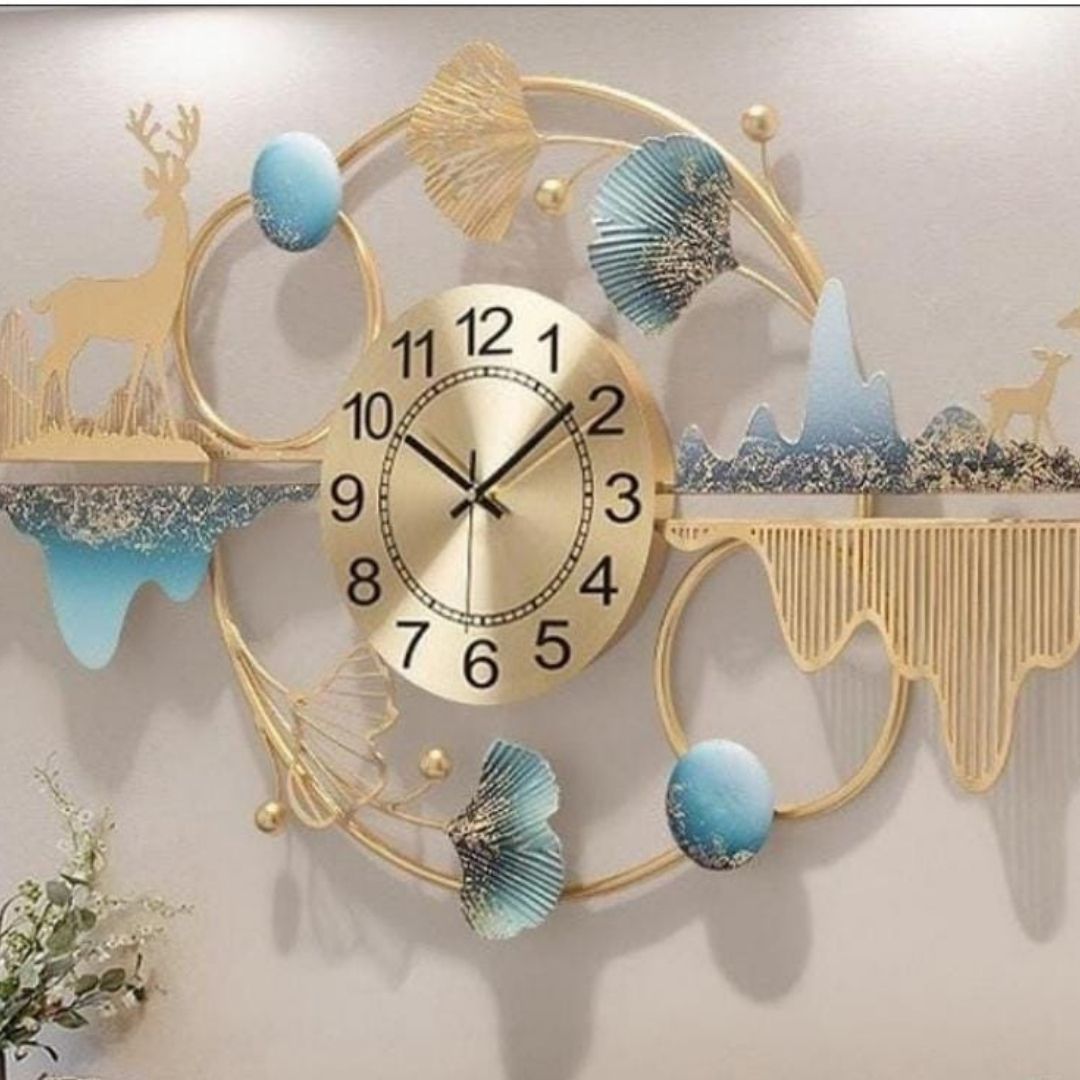 People often buy
Total price:
₹ 13,362.00
₹ 17,261.07
Wall clocks are one of the most popular home decor items as they come in all shapes and sizes. Also, they're practical, and you can use them to inject some personality into your home. But with so many different wall clocks on the market, it can be tricky to choose the right one for your home. Why not opt for a metal wall clock if you're looking for something different? 
Buy A Nature Wall Clock
A nature wall clock made from metal makes for a great statement piece and the perfect addition to your home decor. Metal wall clocks can be a great addition to any home and an ideal way to add a touch of style to your décor. Also, they are very stylish and unique, which makes them a great conversation piece and a source of pride for their owners. But when it comes to choosing the correct metal wall clock for your home, we've got your back.
We have got a wide range of wall clocks that are an ideal amalgamation of time wall art and nature wall art, so you get the best of both for your home. Hand-crafted from high-quality iron, this clock wall art is a great way to add more charm without compromising o functionality. With a coverage area of 51*28 inches, this wall clock will help you utilise the empty wall and enhances the dreary look of any space in your home, office, café or restaurant. Delicately decorated with durable, stylish and beautiful metal hands, it not only exhibits the quality of great wall art but also helps you and your guests keep track of time. 
Find Your Next Time Wall Art
Whether you're looking for clocks that bring a touch of nature to your home or a modern timepiece with a contemporary design, we've had them all. But with so many different styles to choose from, you're sure to find the perfect clock for your home. Each of our wall clocks has a unique look and feels, so choose the one that best fits your style. First, you must decide whether you want something modern or more traditional, the size and the type of metal. With all of these factors in mind, you're sure to find the perfect metal wall clock for your home at our website. So what are you waiting for? Start shopping today!
Free Shipping
All orders above 1000, COD Available
100% Safe
Trusted & Privacy Protection
24 x 7 Support
Personalized Assistance
Award Winning
Indian Achievers Award Winner for Year 2020-21