Metallic Nature Wall Art (51 x 28 Inches)
₹ 5,787.00
₹ 7,564.00
-24% OFF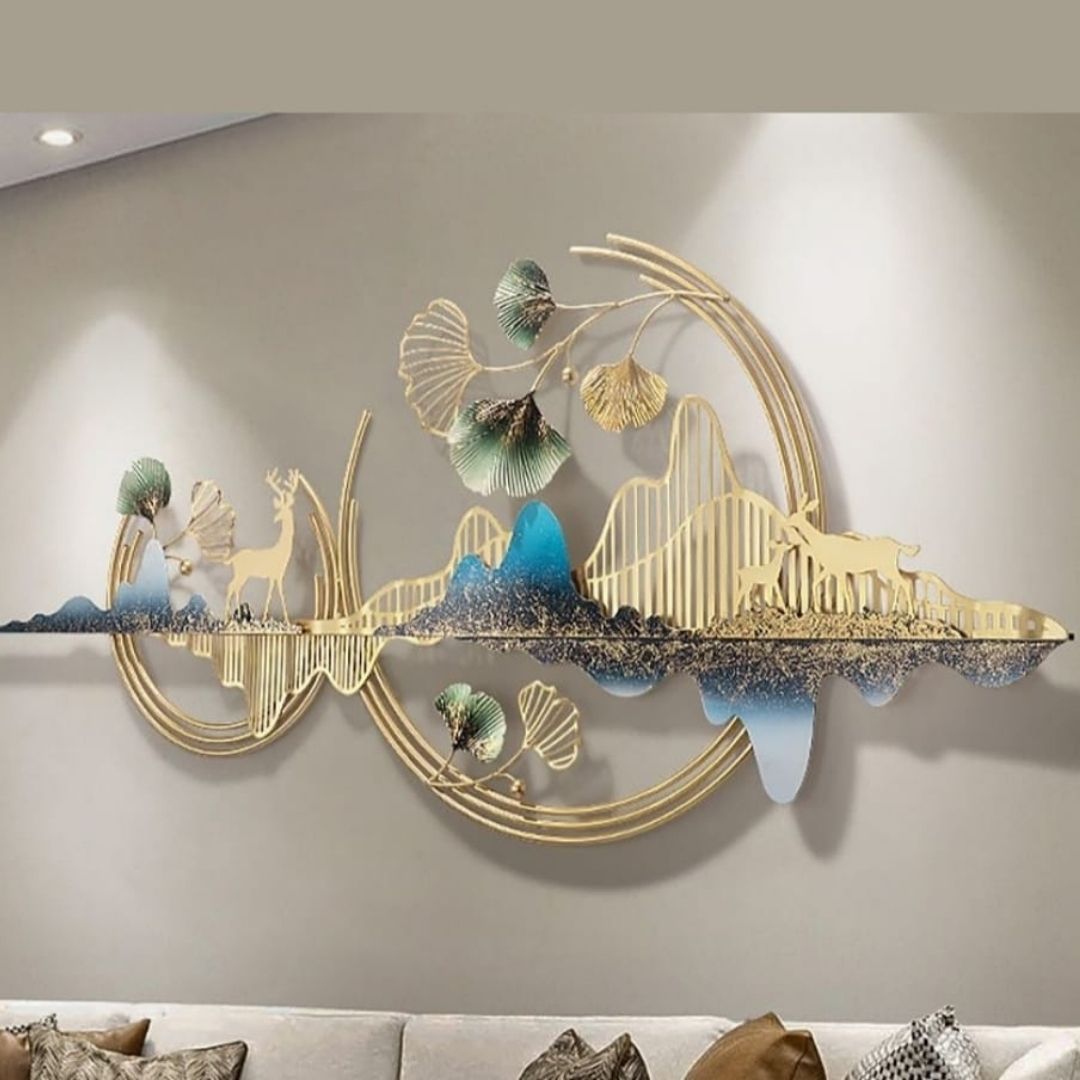 People often buy
Total price:
₹ 16,918.00
₹ 22,195.35
Buy metallic nature wall art online
Looking to buy nature metal wall art online to add a touch of glamour to your home décor? Metallic wall art is the perfect way to do it! It's a type of wall art made from metals to create an image or design for decorating your home or other spaces. This type of art can be created using any metal but is most commonly made with copper, brass, or aluminium. Metallic nature wall art is often used to add a touch of elegance or refinement to a room, and the best part is that you can use it in indoor and outdoor settings. 
Plus, there are all sorts of different ways that you can incorporate metallic wall art into your home décor. Whether you want something subtle or something more dramatic, there's a style of metal wall art to suit your taste. So, if you're looking for a way to add a touch of luxury to your home décor, consider metallic nature wall art from Punam Metalcrafts. 
Handcrafted by our artists using high-quality metals, our metal wall arts are perfect for making a statement in any room and are durable and easy to clean and maintain. And with our wide range of products, there is a piece of metal wall art to suit any taste, from abstract designs to statement pieces. Here are just a few examples of the different types of metallic nature wall art available:
-Nature wall art: For a nature-inspired look, consider nature metal wall decor that features trees or branches to give your home a serene look. You can choose anything in our collection, from a single tree branch to an entire forest scene.
-Animal wall art: Another popular option is metal wall art featuring animals. You can choose from our wide range of wall art, from a lone deer to a pack of wolves.
-Astronomical wall art: Wall arts inspired by astronomical shapes like the crescent moon and sun have also become popular in modern home decor. Or, you can go with serene mountain scenes to raging waterfalls or village backdrops.
-Abstract: If you're looking for something a little more unique, consider abstract metal wall art. This type of art can feature anything from geometric shapes to swirls and curves.
Free Shipping
All orders above 1000, COD Available
100% Safe
Trusted & Privacy Protection
24 x 7 Support
Personalized Assistance
Award Winning
Indian Achievers Award Winner for Year 2020-21